I've been meaning to join the Weekly Weekend Blog Follower Caravan but the last few weeks had been so toxic that I can't even visit back some of my commenters and friends – what more to join a caravan!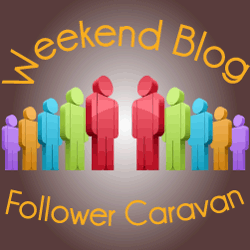 Anyway, I'm so glad to catch up on this week's Blog Follower Caravan. If you're joining the WBFC and would like to connect via GFC, please scroll on the sidebar to find my Google Friend Connect widget and link. It's not in the top fold but I believe that it's easy to find. I had to place the widget in the mid-portion of the site because GFC sometimes takes time to load and it affects the loading of the rest of the page.
Don't forget to leave a comment that you followed me so that I can follow you back.
Thanks!