This is a Sponsored Post written by me on behalf of PlayStation MOVE. All opinions are 100% mine.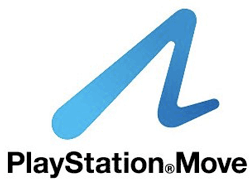 Winter's here.
I'm not sure if it has officially started but for someone who spent most of her life in a tropical country, being in another country at a time when the temperature goes below 15 degrees is already winter for me.
With lots of time to spend indoors, how do you spend your extra time at home? I'm sure you can think of a lot of things but how does a family bonding over Playstation Move sound?
Yes, PlayStation Move can be a great companion during your family game nights, a good outlet for sibling rivalry and for exercise for the whole family. They have games ranging from sports, action, party, family, and shooters – and a lot more!
If a genie appears right now and gives us a PlayStation Move, our family will surely enjoy playing with the PS3 Sports Champions Move Bundle. Hubby and I will enjoy competing with each other and exercising in the process. Ahh, I already can imagine how fun that will be.
You know what, you can bring motion gaming exclusively to your existing PlayStation®3 for only $99 with the MOVE bundle package – no need for a genie and you don't have to imagine like me! Why not check out the link below to learn more about PlayStation Move and how it can liven up your family bonding time.