This is a Sponsored post written by me on behalf of PlayStation(R) Move. All opinions are 100% mine.
I hate to admit it but I still have to lose those flabs I gained when I was pregnant. Now that my baby is already more than a year old, saying "I just gave birth" is not a good reason anymore to explain the bulges around my midsection, right?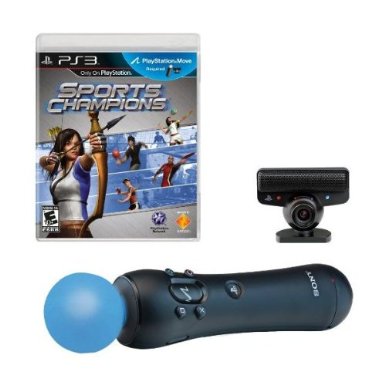 That's why I got excited when I heard of one of the games in PlayStation(R)MOVE which is the Get Fit With Mel B. It's a comprehensive fitness program designed by world-famous Spice Girl Mel B (calling all Spice Girls fan out there) in partnership with leading health experts. Isn't it cool to be exercising alongside Mel (yes, you'll appear on-screen while exercising) while she monitors your performance and acts as your cheerleader when the going gets tough? It does not only include a wide variety of exercises designed to develop strength, tone, flexibility and aerobic fitness but  is complemented as well by full nutritional advice. It's like having a real personal fitness coach.
I'm sure, on his part, hubby will love the golf game, John Daly's ProStroke Golf. It's a fun way to perfect his swing and be stunningly accurate in hitting the golf ball and for me to learn golf too. Then we can play a golf tournament against each other or with other players online right in the comfort of our own home. Or apply what we learned in another golf game which is Tiger Woods PGA Tour 11.
Of course, these are just three of the wide variety of games offered by PlayStation Move. They have sports, action, party, family, and shooters games. And the best part of it is that you can bring motion gaming exclusively to your existing PlayStation 3 for only $99 with the MOVE bundle package.