Who says staying at home is boring? For a stay at home wife and mother, there's a lot to do at home aside from homekeeping chores and childcare. To prevent boredom, here are some hobbies or activities to keep you busy.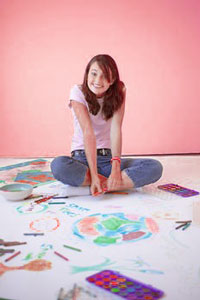 Reading
Cross-stitching
Quilting
Knitting
Photography
Writing a novel, e-book or book
Singing
Playing piano
Playing guitar
Baking
Cooking
Drawing/sketching
Gardening
Candlemaking
Playing online/computer games
Compose poems
Crocheting
Internet surfing
Dancing
Watch television/movies
Carving/sculpting
Rest/sleep/take a nap
Yoga
Can you add more activities that one can do at home to the list above? Please share your thoughts in the comments section below.